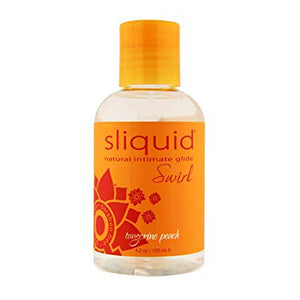 Lightly flavoured with natural ingredients
Water-based & water-soluble
Glycerin & Paraben free
Toy and condom friendly
100% vegan
pH balanced neutral
125ml
Sliquid have created a range of delectable lubricants, not to mask taste, but to enhance it. Sliquid Swirls use Sliquid H2o as their base and lightly flavour it with natural ingredients and mildly sweetened with aspartame. Like all Sliquid products, Swirls are glycerin & paraben free and 100% vegan friendly. Swirls are pH balanced neutral and because they are water based, they can be used with condoms as well as sex toys.