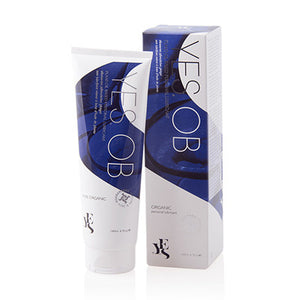 Dual purpose lubricant and massage oil

Luxurious, buttery texture

Hypoallergenic
Certified Organic
Free from glycerin and parabens
Not for use with condoms
Yes is one of the UK's most trusted lubricant brands, having won several awards for their products as well as their commitment to ethics. Their oil-based lubricant has a rich, buttery texture that melts in your hands and can also be used as a soothing massage oil. Yes is hypoallergenic, certified organic, and free from glycerin and parabens which can cause thrush and irritation. 
We recommend Yes Oil-based for massages, hand jobs, and intercourse. 
Please be aware that Oil-based lubricants are not compatible with condoms. For a good condom-friendly lube, try Yes Water-based or Sliquid Silk.
Ingredients: Sunflower seed oil, Shea butter, Sweet almond oil, bees wax, Cocoa seed butter, Vitamin E.